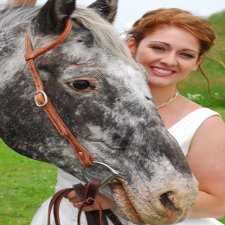 There's a new chiropractor in town, and she is able to offer relief for more than just human aches and pains. She can also help out with your four legged friends.
Dr. Angela Martin-King has treated animals for as long as she has been treating humans.
"My first official patient was a horse," says Dr. Martin-King adding that she had 10 animal patients before she treated her first human in her practice.