Details

Published: Friday, 29 October 2010 08:40
Written by By Stephen Vance, Editor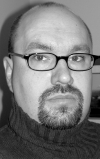 Meaford voters have elected a new council that features four new members, but it would seem that some things just aren't going to change in the near future.
Throughout the campaign many voters expressed frustration about the number of lawsuits that the municipality is engaged in.
Well, we can add one more lawsuit to the mix.
+ 0
+ 0