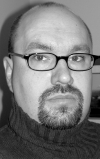 We've been very concerned at The Meaford Independent about a comment made by Councillor Deborah Young at the October 24 meeting of council. Concerned because we care.
At that meeting, Councillor Young stated that false information had been given to the public about the proposed waste-to-energy facility that was being considered by council.
Councillor Young did not provide any details as to what false information had been passed along to the public, or who provided the false information.
+ 81
+ 3