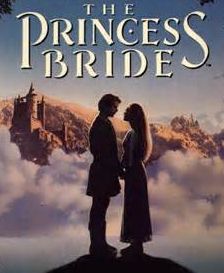 I recall in my early years a springtime variety show in Toronto called "Spring Thaw". It was a treat for all ages and more than a few popular artists made their debut performing in Spring Thaw.
Suddenly, "Spring Thaw" was not only the thing to see, but also the thing to do. The local theatre groups and high school drama clubs caught the fever and everyone suddenly had a spring production.
So it is with our own GBSS.
Last year the performing arts group wrote their own production of a mystery show. A real "Whodunit" where the audience was asked to cast votes as to who the culprit should be.
It was a very entertaining and fun evening. Couple that on Friday evening with a sumptuous evening meal prepared and served by the Hospitality Program and you have an outstanding Dinner and Theatre production. This was all the handiwork of the students themselves. An added feature was an outstanding art show of works by the Arts in Motion program.
This year they have undertaken a slightly more ambitious project and they are creating their own two-act stage production by adapting the popular book and film called "The Princess Bride". Again there will be a Friday Dinner/Theatre evening featuring a gourmet menu prepared and served by the students of the Hospitality Program.
The production will take place at GBSS on Friday 24 May and Saturday 25 May. Do keep one of those dates open and support our local student talent. Saturday evening will be the final performance of the stage production. Keep an eye out for posters for details of prices.
The Dinner/Theatre will have a sitting at 6:00 p.m. with doors open at 5:45 p.m. The theatre production commences both evenings at 7:30 with doors opening on at 7:15 for those attending just the Theatre.
This is not only an entertaining treat for all who attend but also a way for the students to raise money to support their programs. Come and support our students.