Details

Published: Wednesday, 06 May 2015 14:26
Written by By Stephen Vance, Staff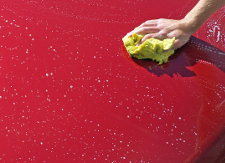 While many students are beginning to anticipate the final day of the school year, and the beginning of summer vacation, grade eight students at Meaford Community School have a tradition to uphold before setting their eyes on summer vacation - preparing for their trip to the nation's capital in June.
Like many elementary schools, MCS has a tradition of organizing a year end trip for the grade eight students who after graduating will head to high school in September. And what better way to celebrate enduring nine years of elementary school than taking a trip to Ottawa?