Details

Published: Monday, 06 November 2017 08:57
Written by Staff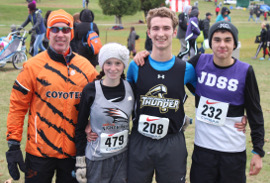 On Saturday, November 4th, Petawawa welcomed over 1,000 Ontario high school runners for the OFSAA Provincial Cross Country Championships at the military base golf course.
To qualify for the most competitive high school race in Canada, the "Road to OFSAA" begins with athletes competing in their local high school championship race. The next week they compete in one of 19 regional cross country meets where they had to be in the top five individuals or be on one of the top two teams. Those athletes then advance to OFSAA.
Details

Published: Friday, 03 November 2017 09:15
Written by Staff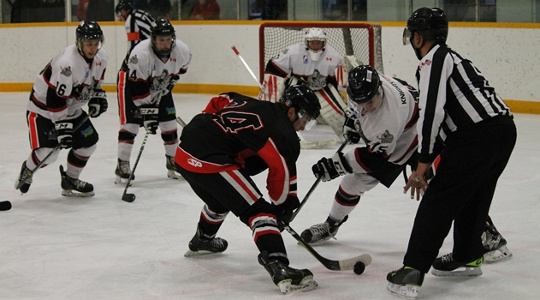 The Knights of Meaford weren't able to put away the Ville Marie Pirates in an entertaining game at the Meaford Arena on November 2.
Details

Published: Tuesday, 10 October 2017 08:29
Written by Staff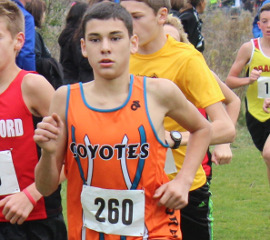 The high school cross country season officially began on Thursday, October 5 in Waterloo at the annual Bechtel Park Octoberfest Cross Country Meet. Over 150 kids competed in each of the six races, drawing runners from across southwestern Ontario.
"Our Coyotes have been training hard for the last couple of months and were ready for the stiff competition," said Coyote team coach Kevin Hooper. "Grade 9 student Ethan Pentland, from Durham, began the day on a huge note."
Details

Published: Friday, 06 October 2017 10:23
Written by Cameron Burechails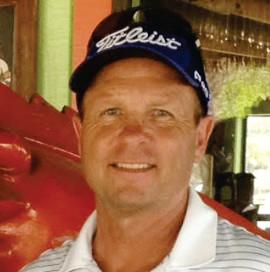 This weekend marks another very special weekend for most Canadians. It's Thanksgiving and time to slow down for a few days, get together with family, friends, and loved ones.
Many of us will be 'forced' to sit around the fire, relax, and watch sports this weekend. The question is, which sport do you want to watch? Baseball, hockey, and football are all on this weekend, so you might want to get your hands on the remote.