Details

Published: Friday, 01 December 2017 08:53
Written by Brandon Forder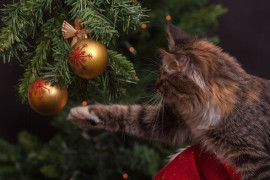 With the holidays fast approaching, it is always a good idea to review the festive items in your home for pet safety purposes. While many simple Christmas decorations may seem harmless, they could be potentially dangerous to your pet. Consider these common hazards, and let's all keep our pets safe this holiday season.