Details

Published: Friday, 02 March 2018 09:02
Written by Brandon Forder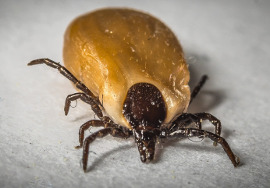 It's that time of year again, tick season; the sun is out, the snow is melting, and with that the ticks are repopulating.
In recent years, with the change in our global climate, mild weather days have been increasing. As a result, much of the tick population is surviving the winter permafrost rather than dying off each season. Tick numbers are growing exponentially every year, increasing risk to both people and animals.