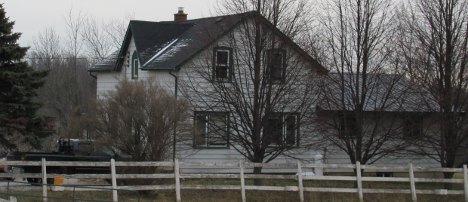 The man charged with second-degree murder after a death at a rural Meaford residence earlier this month will have to wait until at least February 13 for a date to be set for his bail hearing.
44 year old David Myles Brinton, has been in custody since he turned himself in to police on January 16. He is currently being held at the Central North Correctional Centre in Penetanguishene.
Brinton, a Meaford resident of no fixed address, was charged with second degree murder in the death of 49 year old Robert Hampson in an incident which took place at Hampson's home south of Woodford in the Municipality of Meaford on January 15.
The accused appeared by video link in Owen Sound bail court on Wednesday (January 30), and the case was adjourned to February 13.