Details

Published: Wednesday, 13 September 2017 10:51
Written by Stephen Vance, Staff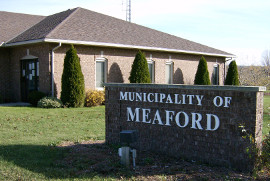 Meaford's council has established the framework for the 2018 municipal budget, and ratepayers can expect an increase in their property taxes of up to four percent next year.
In a report to council presented at the September 11 council meeting, municipal staff had recommended that council direct staff to prepare a draft budget that would include a tax levy increase of up to 3.7 percent. However members of council, recognizing the massive infrastructure gap facing the municipality in the years to come, along with pressures on the operating budget largely beyond the control of the municipality, asked staff to target a four percent increase.