Details

Published: Tuesday, 13 May 2014 11:43
Written by Staff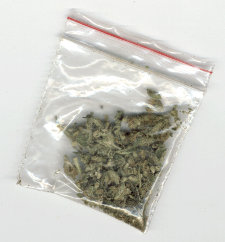 On Saturday, May 10, at approximately 1:55 a.m., Grey County Ontario Provincial Police (OPP) were conducting a R.I.D.E. spot check at Grey Rd. 15 and Princes St., Leith, in the Municipality of Meaford.
A 1998 Nissan vehicle had stopped and the driver of the vehicle had been found to be smoking marijuana. The driver handed the officer a glass pipe containing a green leafy substance, indicating he had more inside the vehicle which was turned over to police.