Details

Published: Tuesday, 18 April 2017 10:45
Written by Announcements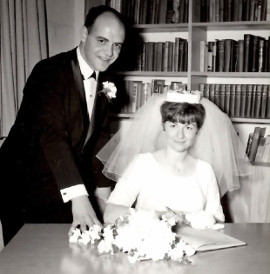 It is with great pride and joy that we announce the 50th wedding anniversary of Rich and Sharon Turner (nee Ford) on April 22.
Rich met Sharon while posted to Meaford as a young soldier who had grown up in England and Toronto. This adventurous couple accepted many military postings with fond memories of each and every location, especially Germany and Gagetown.