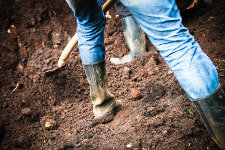 Employers in Bruce, Grey, Huron and Perth counties can now complete the on-line EmployerOne Survey. Between January 2-30, 2015 employers can visit www.planningboard.ca/survey to share their workforce needs directly with stakeholders who provide solutions.
The annual Four County Labour Market Planning Board (FCLMPB) survey is collecting much needed data to assist with economic and workforce development in the region. Completing the survey provides employers with a voice to communicate the current occupational, training and skills needs in their business, and gives them their say in how we train and equip their future workforce.
The survey findings will be presented to local stakeholders, including educators, local governments and Employment Ontario Service Providers, and will help the FCLMPB in its yearly Local Labour Market Plan to best address local service and training gaps.
For further information on the survey please call the FCLMPB at 519-881-2725 or email info@planningboard.ca.