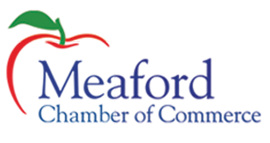 The Meaford Chamber of Commerce wil hold their Annual General Meeting on Wednesday, February 28 at 7 p.m., at Meaford Golf & Country Club, 408 Ridge Rd. in Meaford.
"2017 was another great year for the Meaford Chamber of Commerce. Join Chamber President Brian Johnson as he shares some of the highlights from the past year and looks into the bright future of business in Meaford in 2018," said the Chamber of the upcoming meeting.
This year the Chamber will have Anne Paterson, the Fundraising and Donations Coordinator from Chapman House, the new Grey and Bruce Residential Hospice, as their guest speaker. Anne will be joined by two featured speakers, Chris Scerri of 'Chris Scerri Presents', and Warren Munroe, Job Developer from the YMCA's Employment Services.
"Please join us to learn more about the work these individuals and their organizations do for our community," said the Chamber.