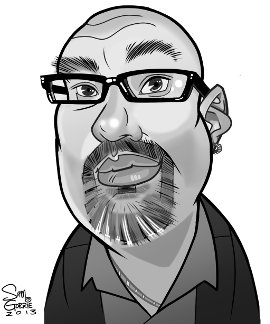 Meaford councillor Shirley Keaveney rightfully questioned the $4 fare for Meaford's municipal transit bus at council this week, and I hope that once council receives a report from staff and they have time to reflect on the fare, they will opt to lower it.
Meaford's Treasurer has said on more than one occasion that the $4 fare was established based on the rates charged by municipal transit systems in other municipalities, though after an exhaustive search of municipal transit fares in Ontario, I've only found one municipality that charges such a princely sum for a ride on the bus, and that is in Vaughan. The rest are mostly in the two to three dollar range for a cash fare.
The Treasurer has also mentioned a couple of times that "it's just two toonies" which is true. I understand what he means, and he's not wrong. He wasn't being dismissive in his comments, he was simply using a turn of phrase to explain the simplicity for the bus driver of two toonies as a fare. While "just two toonies" might be simple for collecting fares, for many there's no such thing as "just two toonies". Something tells me that the Treasurer hasn't had to try to survive on a disability pension or a minimum wage, because the reality is that, unlike in a larger city when many people earning good wages might choose to use public transit to commute to work, in a small town like Meaford most of the folks who have a need for public transportation are largely the working poor, seniors on fixed incomes, or people on disability pensions, and while it may be "just two toonies" for those with six-figure incomes, or even the average working person, for many, as was mentioned by Councillor Keaveney, that amounts to a dozen eggs or a bag of milk.
So while we await a report from staff and another discussion among our councillors, I thought I could save council a little time in trying to determine what might be an appropriate fare by searching the websites of 20 random municipal transit services in Ontario, to find out what they charge for a standard cash fare.
Obviously the standard cash fare is typically the most expensive fare, as most transit services have discounts for seniors and sometimes students, and there are also monthly or yearly passes that can be purchased that cost less than paying the cash fare.
To be fair about fares, it is somewhat of a tricky business because all public transit systems are subsidized with government dollars, some more than others, and small towns, it can be argued, are at a disadvantage because their transit systems are smaller, as is their ridership, and we all know that there are savings to be found in virtually anything with increased volume.
That being said, here are the cash fare rates for 20 Ontario municipalities of varying sizes, based on the publicly posted information on their websites:
Clearview - $2
Collingwood - $2
Orillia - $2
Chatham - $2
Midland - $2
Lindsay - $2
Belleville - $2.50
Bracebridge - $2.50
Kingston - $2.50
Peterborough - $2.50
London - $2.75
Owen Sound - $3
Barrie - $3
Guelph - $3
Sarnia - $3
Toronto (TTC) - $3
Hamilton - $3
Kitchener-Waterloo - $3.25
Ottawa - $3.40
Vaughan - $4
Though we've been told that the $4 fare in Meaford was based on comparisons to other municipal transit systems, I would suggest that "just two toonies" is just a little too much.
The average fare of these 20 municipal transit systems is $2.67, which makes Meaford's fare a full 50 percent above the average. I would suggest that somewhere in between two and three dollars would be a more appropriate fare for Meaford residents wanting to hop on the bus, and given that we're in the midst of a pilot project, $2 should be the fare until the initiative moves from a pilot project using only cash fares, to a fully established service, when a fare of $2.50 or even $3 might be an acceptable cash fare, with the opportunity to purchase monthly passes at a savings.
Currently Meaford residents are being asked to fork over $4 for a one way trip on the municipal bus that they can't even use for a return trip for more than four hours in the middle of the day because the vehicle shifts from conventional transit to accessible transit from 10 in the morning until 2:30 in the afternoon – it's simply too much, and it's no wonder people aren't using it.
+ 112
+ 5