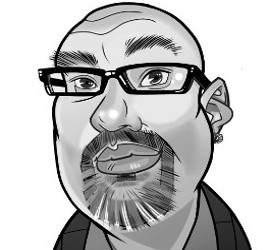 The Labour Day long weekend is upon us, and in Meaford that means a few things are happening around town – the Meaford International Film Festival is underway, the 163rd annual Fall Fair will be in full swing this weekend, and after the busy weekend, the kids return to school.
It's been a long, warm, and mostly dry summer, and while summer is coming to a close and the cooler air will soon be moving in, thankfully there's a municipal election in October, so there should be a nice supply of hot air coming from council candidates which might extend the warm season by a few weeks.
Before we know it the leaves will be turning colour, farmers will be busy with their harvests, and the chilly air of October and November will pave the way for the cold grip of winter and the heavy coats and boots that accompany the cold months.
September has long been the prelude to my favourite time of year, when autumn, with its cool winds, rains, and a bounty of colourful leaves, transforms the landscape as nature (and we humans) prepare for another frigid winter.
So with the autumn and winter seasons fast approaching, it is perhaps fitting that as a community we cram a lot of events and activities into the Labour Day weekend – we've got to take advantage of the late summer weather before we're too busy shovelling out our driveways to be thinking about having much fun.
The Fall Fair is a fantastic way to celebrate our life in this little corner of the world – we are after all an agricultural community, and, along with farmers' markets, fall fairs are the best way to showcase our agricultural heritage and to meet one on one with the folks that keep us fed. From prize-winning livestock to impressive specimens from the vegetable garden, there's plenty to explore at the Fall Fair, and with any luck Mother Nature will cooperate and provide us with cloud-free skies to help make the Fall Fair experience perfectly enjoyable.
If fall fairs aren't your scene, but movies are, the Meaford International Film Festival might be your key to a fantastic long weekend. With four films over four nights along with four parties, MIFF could certainly keep you busy this weekend. This film festival has been around for a while now with this being its 12th year, and it seems to get bigger and more popular each and every year. If you've never experienced a film festival, MIFF would certainly be a great introduction, and it's right here in our own backyard.
As much as the two big local events would keep you busy this weekend, for many this last long weekend of the summer is an opportunity to relax and recharge before the kids return to school, and everyone's schedule turns from relaxed to chaos (organized chaos if you're lucky). I envision many parents on lounge chairs in the backyard this weekend sipping their favourite beverage while procrastinating over their lengthy pre-schoolyear to-do lists. I've been there. There's something glorious and horrifying about the start of the school year. It can be a huge relief to have the kids back in the classroom being supervised and educated, while at the same time the return of the daily lunch-packing and homework-checking routines can certainly add to a parent's daily anxiety levels.
Whatever you plan to do this weekend, I hope you have a safe Labour Day weekend. If you are planning to enjoy some beverages, or partake in the soon to be legal cannabis, stay off the roads, we don't need you there – really, we don't need you on the roads. Enjoy your intoxicants, but stay parked in your Muskoka chair, and if you need to get somewhere, have a sober friend drive you. I'm certain the black and whites will be out in full force over the long weekend looking for distracted and impaired drivers – don't become a statistic, it's not worth it.
And remember, after this long weekend comes to a close, it'll be just 49 days until municipal election day. So the coming weeks will be filled with candidate meetings, lawn signs, and knocking on doors – enjoy the peace and quiet of this weekend while you can!
+ 23
+ 8