Details

Published: Monday, 04 April 2011 07:56
Written by By Shane Jolley, Guest Columnist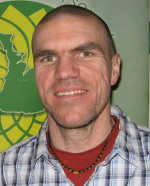 Readers who are slightly older than I may remember a TV show from the '70s called The Gong Show. It was a celebrity variety show complete with bad (sometimes crass) humour, silly stunts, a jeering, hooting audience and as with all bad comedy, plenty of contrived applause.
In fact, it bore a striking resemblance to yesterday's Ontario budget presentation at Queen's Park.
+ 0
+ 0