Details

Published: Wednesday, 13 October 2010 08:12
Written by By Stephen Vance, Editor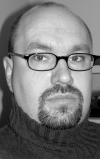 There is a long tradition in the newspaper business of endorsing candidates come election season. This week newspapers across the province will no doubt be unveiling their preferred candidates for municipal councils in the upcoming election.
Naturally the question has been asked by many (mostly by candidates) if The Meaford Independent will participate in this long standing tradition.
+ 0
+ 0