Details

Published: Friday, 18 November 2016 09:37
Written by T.S. Giilck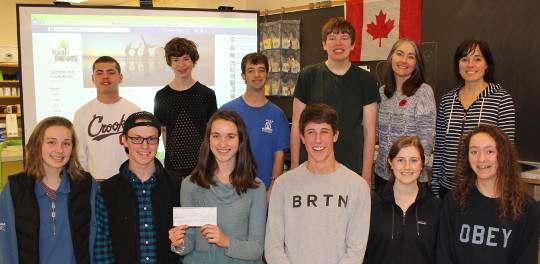 Thanks to the organizers of the Beaver Valley Crawl Triathlon, things are looking up for two classes at Georgian Bay Community School. In conjunction with Beaver Valley Outreach, a donation of $1,620 has been made to the school to help purchase a new Smartboard system.