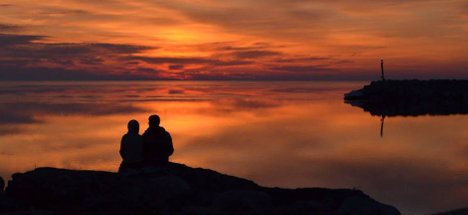 The winners have been announced for the second annual "Views of Meaford" photo contest.The Meaford library, in partnership with the Municipality of Meaford, received dozens of submissions to this year's categories.
The following winners have received a prize package, and their photos will be printed and put on display in the Meaford Public Library:
·         Scenery – Deanna Jenkins
·         Festivals and Events – Bob Buckton
·         On Vacation – Heather Barker
·         Local History – Evelyn Dean
·         Big Red Chairs – Evelyn Dean
·         Architecture – Heather Barker
A grand Prize has also been awarded to Robin Jowett, whose photo will be transformed into a painting by local artist, Terry Best.
"We received so many great photos this year, it was very difficult for the judges to choose just one from each category" said contest organizer Amy Jennison. "It really highlights just how beautiful the area is, and how much there is to see and do."
To view all of the winning photos, visit the Municipality of Meaford Facebook page at https://www.facebook.com/The-Municipality-of-Meaford-154503084604671/.