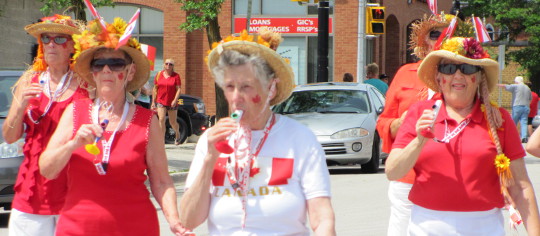 The Municipality of Meaford has been successful in receiving grant funding for the 2016 Canada Day celebrations.
The Department of Canadian Heritage has informed the Municipality of Meaford that it will be awarded $4,000 under the Celebrate Canada Program to use towards Canada Day events.
"We are looking forward to a wonderful celebration for Canada Day this year," said Amber Knott, Supervisor of Recreation and Special Events. "You won't want to miss the Circus Workshops for all ages, GROOVE Dance with Tyler Boyle, and live music on the Bandstand. We will also be hosting the first Apple Crate Boat Race in the river as an exciting addition to the annual Antique Car Show, Farmers' Market, and BIA Sidewalk sale."
Meaford is also hosting the Urban Slide, a 1,000ft water slide, on July 9, the same day as the 20th Annual Harbour Run/Walk for the Meaford Hospital Foundation.