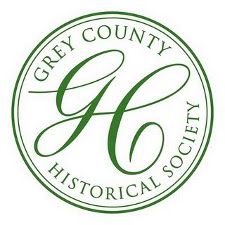 The Grey County Historical Society Heritage Certificate of Recognition honours and recognizes a work or works of heritage by an individual, organization, institution or business that has made a significant contribution to the promotion or preservation of the history of Grey County.
Nominations are invited from members of the public. The nominees must confirm their willingness to be nominated and accept the subsequent publicity. Current members of the Board of Directors of GCHS, the judging panel and their immediate family may not be nominated.
The Board of Directors reserves the right not to award a certificate of recognition in any given year.
Heritage work that may be nominated includes any of the following:
Long time service in the heritage field,
Built heritage
Natural heritage
Written work and research presented in formats other than print, such as the visual or dramatic arts.
Nominations will be reviewed by the GCHS Award Presentation Committee and its recommendations will be presented to the Board of Directors for ratification.
The Award
A framed certificate will be presented to the winner at the Annual Dinner on May 20 in Owen Sound, where the winner will be a guest. The award will be presented at another appropriate time, if the award winner is unable to attend the Annual Dinner. If a business, institution or organization is selected, up to two people will be recognized and invited. Each individual award winner may bring a guest to the Annual Dinner.
Nomination Submission Guidelines:
Submissions must include the completed nomination form and supporting information:
A description of why the individual or organization should be recognized with emphasis on how the nominee's significant contributions have preserved or promoted the history of Grey County and the lasting benefits. Supporting materials such as brochures, posters, plans, photographs, media coverage, and letters of support. If for the dramatic arts, a copy of the work should be included on CD or DVD. If for written such as a book, a copy of the publication must be included with the submission.
Further guidelines are available on our website: www.greycountyhs.ca
Materials submitted become the property of GCHS. GCHS reserves the right to retain any items for future historical research. The nomination form with personal information about the nominee and nominator will not be kept once the award has been presented.
Nomination submissions must be received by noon on February 1, 2015.
Nomination Form:
http://www.greycountyhs.ca/files/2015%20Award%20Nomination%20Form.pdf
Judging Criteria:
http://www.greycountyhs.ca/files/Judging_Criteria.pdf