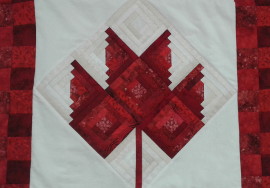 Members of Meaford Creative Arts have put together an impressive display in the Terrace Room at Meaford Hall honouring Canada's 150th birthday. The display includes paintings and quilts representing the provinces and territories.
The display opened to the public on June 27 and will be on display through the summer until September 11.
Be sure to pick up this Thursday's print edition of The Independent for more great photos of the exhibit!