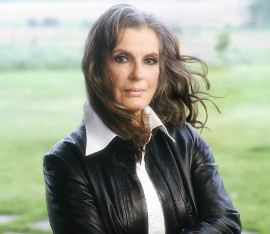 Sylvia Tyson, the seven times Juno-nominated and Canadian Music Hall of Fame inductee will perform at Meaford Hall Arts & Cultural Centre on Thursday, August 10.
Tyson was half of the popular folk duo Ian & Sylvia with Ian Tyson. The two met after a friend of Tyson's heard her sing at a party and let Ian know about her. Tyson had been performing in Toronto clubs as a solo artist, but after he and Sylvia met, they decided to work together as a duo. From the late 1960s to the early 1970s, she and Ian Tyson also fronted the country rock band Great Speckled Bird.
Sylvia wrote her first and best-known song, You Were on My Mind, in 1962. It was recorded by Ian & Sylvia in 1964. The song has been covered extensively, and became a hit single in the mid-1960s for the San Francisco-based folk-rock band We Five and also for the British pop singer Crispian St. Peters.
Sylvia has continued a solo career since her divorce from Ian in 1975. She released two albums and established her own record label, on which she released two albums: Satin on Stone and Sugar for Sugar.
Sylvia will be performing at Meaford Hall on August 10 at 8 p.m. Tickets are available by contacting the box office.
For more information you can find Meaford Hall on Facebook, online at www.meafordhall.ca, call 1.877.538.0463, or stop by 12 Nelson St. E. in downtown Meaford.