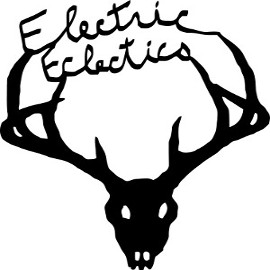 Electric Eclectics has announced the preliminary lineup for its 13th annual festival of experimental music. This year's festival will take place on the holiday weekend of August 3-5.
Electric Eclectics has gained a reputation for programming performers on the cusp of breaking out to international careers, as well as long-established legends of various genres.
Past performers have included Mykki Blanco, Silver Apples, AIDS Wolf, Lido Pimienta, U.S. Girls, Katie Stelmanis (Austra), Julianna Barwick, The Gories, Damo Suzuki, HEALTH, MYTHS, Tony Conrad, Mary Margaret O'Hara, Chelsea Wolfe, Noveller, Let's Paint TV, Nicolas Collins, Edwin van der Heide, Lydia Lunch, and many, many more.
Attendees at Electric Eclectics 13 can expect to see an expansion of the truly unique blend of main stage performers, installation artists, DJs, and films, all under the open skies of rural Ontario. All festival tickets include free camping.
Deeply-discounted advance tickets are on sale now. Please visit www.electric-eclectics.com or the Facebook page at http://facebook.com/EEFestival for links and pricing details.
The preliminary lineup follows below. Headliners, DJs, and installation artists will be announced later this month. Advance ticket prices will climb as the festival date approaches, so be sure to purchase your tickets at the current discount.
Apetechnology (Detroit)
Aquarius (Montreal)
Bobbypin (Toronto)
Cares (Toronto)
Cecilia Lopez (NYC/Buenos Aires)
Cedric Noel (Montreal)
Eyeballs (Toronto)
glassEYElashes (Hamilton)
Greydini (Toronto)
Lary 7 (New York)
Lavender Bruisers (Toronto)
Melody McKiver (Sioux Lookout)
Open Fortress (Montreal/Toronto)
Ora Cogan (Montreal)
Pantayo (Toronto)
Petra Glynt (Montreal)
Phèdre (Toronto)
Pink Noise (Montreal)
Sages (Meaford)
Sonic Luz (Vienna)
Tess Roby (Montreal)
YlangYlang (Montreal)