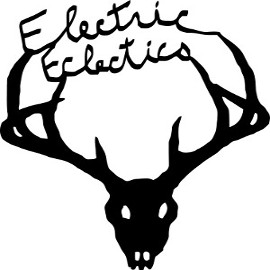 Electric Eclectics has announced that Suzanne Ciani and Dreamcrusher will join previously announced artists Tess Roby and Petra Glynt as headliners for their 13th annual festival.
Electric Eclectics has gained a reputation for programming legends of experimental and alternative music as well as performers on the cusp of international career breakouts.
Electronic music pioneer Suzanne Ciani will perform a Buchla synthesizer set in quadraphonic sound. As described in a recent Wired magazine article, Ciani is "a virtuoso player on the Buchla 200 system, a bizarre-looking box that uses dozens of knobs and a spaghetti explosion of brightly colored patch cables to create loopy showers of arpeggiated notes."
Dreamcrusher, hailing from Wichita, Kansas via Brooklyn, creates "Nihilist Queer Revolt Musik", containing elements of noise, industrial, and goth. Their output ranges across a variety of stylistic turns over a career spanning 15 years, and May of this year saw them release a remix of Alice Glass's 'White Lies'.
Tess Roby recently released her debut LP through the Italians Do It Better Label, to critical acclaim. Based in Montreal, she produces arty electro-pop, and just completed her first international tour, supporting Carla dal Forno through the U.S. and Canada.
Petra Glynt will return to EE this year ahead of the release of her sophomore album, My Flag is a Burning Rag of Love, out September 7th on Pleasence Records. Her powerful voice is at the forefront of her avant-pop protest songs.
Attendees at Electric Eclectics XIII can expect to see an expansion of a unique blend of main stage performers, installation artists, DJs, and films, all under the open skies of rural Ontario. All festival tickets include free camping.
The festival takes place from August 3 – 5 at the Funny Farm on Scotch Mountain in Meaford.
Deeply-discounted advance tickets are on sale now. Please visit www.electric-eclectics.com or the Facebook page at http://facebook.com/EEFestival for links and pricing details.