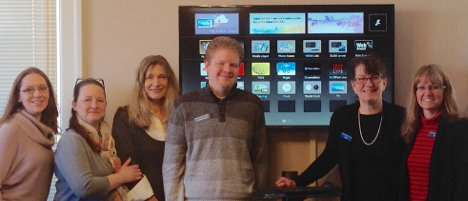 The Meaford Public Library recently received a generous donation from the Friends of the Meaford Library – a new 50 inch Smart TV for the library boardroom.
This gift allows the library to offer the community an enhanced technology experience through its programs, events and services. Groups using the boardroom can also use this new technology.
"Library staff extend their gratitude to the Friends for this exciting, high quality resource. Thank you!" said the Library in a press release.