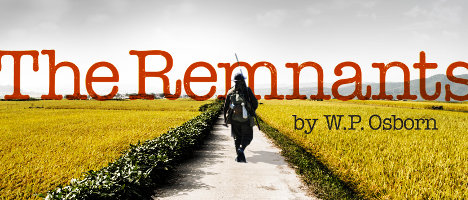 The Meaford Public Library's 4th annual Koffee House Reads featuring Paul Osborn will take place April 9 at 3 pm at The Kitchen. This series has featured local authors in various downtown venues speaking about their books and writing process.
Osborn is now a Meaford local, but has lived all around Canada as he was raised in a military family. His novel, The Remnants, is rooted in the stories Osborn's grandfather told him about his experiences during The Great War. The Remnants chronicles the story of two young lovers enduring the agony and chaos of World War I. The Remnants, published by eBooklit.com, is available in both digital and hard copy.
"The Meaford Public Library wants to introduce talented local writers to members of the community, so come out and enjoy Koffee House Reads," said the library.
Tickets are $10 per person and includes coffee/tea and a delicious dessert at The Kitchen. There are a limited number of tickets for the event, so drop by the library to get yours today. If you need more information, please call (519) 538-1060 ext. 1123 or email amy@meafordlibrary.on.ca.