Details

Published: Friday, 26 June 2015 10:21
Written by By Elaine Burns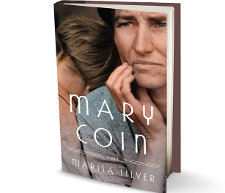 This is the famous 'Migrant Mother' portrait, taken by photographer Dorthea Lange during the Great Depression. The woman, a 32 year-old mother of ten, is Florence Owen Thompson. Lange found her at the edge of a frozen pea field in California, hungry and tired. Her family had been moving for years from field to field to pick crops, the only work they could find.