Details

Published: Thursday, 05 March 2015 10:30
Written by By Stephen Vance, Staff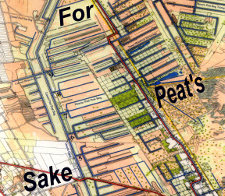 Peat: it covers roughly three percent of the Earth's land surface, yet most of us know virtually nothing about it. Local author Hugh Timmerman on the other hand knows a lot about peat, and he has poured his knowledge into his most recent book, For Peat's Sake.
Why write a book about peat?