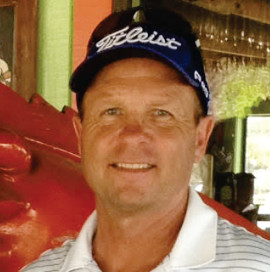 Every sport experiences periods of popularity as well as decline. The game of golf has gone through both over the past 50 years. It started off as a mostly 'rich man's game', where you had to be a member of an exclusive club to be able to play the game.
Players like Jack Nicklaus, Arnold Palmer, and Tiger Woods have revolutionized the game of golf and television has put the sport of golf in the hearts of millions of people.
There are many different factors that influence the demand for golf. Demographics, accessibility to local courses, personal time constraints, economic conditions, and the cost of playing golf all factor into the demand for golf.
To attract new players, courses first need to develop programs that are designed to help teach people how to play the game. Golf in itself is not an easy game to master and players can easily become discouraged and frustrated during a round. As with any sport, in order to improve you need to understand how to play the game in order to enjoy it!
Golf courses need to offer a variety of instructional programs for both beginner and junior golfers. These programs need to be reasonably priced in order to attract new players into the game. Group lessons, clinics, and junior golf camps all help to attract new players to the game.
Courses also need to review green fee rates. When demand for tee times is low, green fees need to be adjusted. Weekend tee times are always in high demand. There are, however, times during the day when many courses are very quiet. To attract players to these times, special rates should be offered. Afternoon and evening rates are a great way to bring out both existing and new players.
To encourage repeat play, courses can offer five-, ten-, and even fifteen-round packages that help not only reduce your cost per round, but also get players out on a more regular basis. Courses that run weekly golf leagues also help increase play during the week.
The National Golf Course Owners Association developed a program several years ago called "Take a Kid to the Course" week. Participating courses offer free green fees to juniors under 16 when accompanied by a paid adult player. This week (July 7 -13), many of our local courses offered this program to juniors and were able to attract new kids that would otherwise not have had the opportunity to play golf.
The governing bodies of golf, which include the R & A and the U.S.G.A., are currently looking at rule changes that will make the game of golf easier to play and understand. Over the next couple of years various rules will be changed and modified, so that all golfers are able to enjoy playing a game that has rules that everyone can understand.
Golfers can also help to grow the game by inviting new players out to play golf. If you are currently playing golf, invite your friends, work colleagues, and even your family out to join you for a few holes.
Golf is a great way to get outside, enjoy the great outdoors, and get some much-needed exercise. It is a great social activity and an opportunity to play a game that is both challenging and fun to play!
Next Week: The 2017 Open Championship- Preview
Cameron Burechails (Teaching Professional), The Georgian Bay Golf Academy at Meaford Golf Club (705)441-0865, baygolfacademy@bell.net or www.meafordgolf.com.