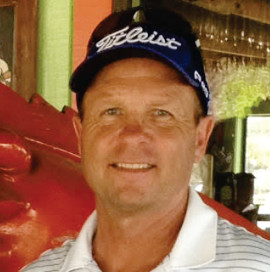 Golf is a game of constant highs and lows. Great shots create excitement while poor shots bring disappointment and frustration.
Every time you step over a ball you will be faced with the daunting task of making decisions. Smart golfers consistently make good decisions, while the average golfers constantly make bad ones.
Some bad decisions might involve selecting the wrong club, picking the wrong target or even trying to hit a shot that you know you cannot make. If your expectations are higher than your skill level, then you will simply be setting yourself up for disappointment. So, in order to play better golf this season start by playing smarter.
A "good miss" is a calculated shot that involves smart decision making. When you hit a shot that makes your next shot easier, your scoring will improve as will your satisfaction for the game.
From the tee, start by analyzing hazards down the fairway. Avoid potential hazards by focusing on a specific target down the fairway. Most golfers think too much about where they don't want to hit the ball, rather than where they should hit the ball from the tee. This kind of negative thinking usually brings on anxiety and nerves before your shot. Your primary goal on each tee shot is to hit the fairway so that you have an easy second shot and chance of hitting your next shot onto the green.
On par five holes make sure that you keep the ball in play after your second shot. Too many players go for the green in an attempt to make an eagle. Instead play for your third shot which should be an easy iron onto the green. Par five holes can be tricky as they usually involve hazards such as sand, ravines or even water. Don't be greedy after a good tee shot. Instead be smart and calculating so that you can take advantage of the par five holes. Pars and birdies are way more satisfying than doubles and triples!
On your approach shot, focus more on the middle of the green than the flag-stick. Most bunkers are located along the sides and back of the green. A good miss would be either to land the ball in the centre of the green or even just off of the front. Either result will give you an opportunity to use your short game skills and still make a par.
If you are in a bunker, don't try too hard to make that 'perfect shot'. A bunker is a hazard and your primary goal is to get your ball out in one shot. Focus simply on where you might like to land the ball when it comes out of the sand, and try to hit the pillow of sand that is below your ball onto the green. A good miss from the sand means that your ball is back on the grass or the green where you can putt.
Mistakes are often made around the greens when players make poor decisions on club selection. Your odds on success are higher if you can keep the ball low on your approach shots into the green. Instead of hitting a high pitch shot that can accidentally be hit fat or thin, try a different approach. Keep the ball low by using your putter, a chipping iron, or even a hybrid wood. A good miss will at least get your ball onto the putting surface, where you safely can putt the ball and still make a par or at worse a bogey.
Finally, when you putt work on giving your ball at least a chance to go in. A good miss would be to miss your putt on the 'high side' of the hole and to make sure that the ball rolls a couple of ball widths past the hole. If you constantly under-read your putts and leave the ball short, then you will be simply giving away strokes. You will not only be frustrated when you leave the green, but also when you hit your next tee shot.
So the next time you play, change not only the way you make decisions on the golf course but be more realistic about your game. The fewer mistakes you make, the lower your scores will be!
Next Week: Great Rates in Local Golf
Cameron Burechails (Teaching Professional), The Georgian Bay Golf Academy at Meaford Golf Club (705)441-0865, baygolfacademy@bell.net or www.meafordgolf.com.