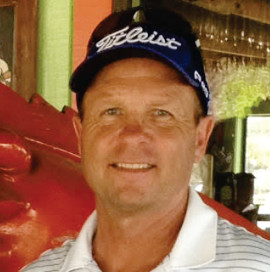 The first day of fall is Friday, September 22, and if this year is anything like last year we could be playing golf well into the month of October. This means only one thing, and that is that there is plenty of golf left to be played this season.
There are many advantages to playing golf at this time of the year. The colours are slowly changing and the leaves are starting to fall. So too are the green fees at most of our local clubs in September.
Traffic is down at most courses, so it should be easier to get a tee off time at your favourite course. Pro shops and retail stores are clearing out their golf apparel and equipment to make room for next year's lines. So it is a great time to get some great deals on equipment, clothing, and accessories.
The fall is also a great time to work on and tune up your game. A fall lesson could help you to finally break 80, 90, or even 100 for the first time this season. You can work on straightening out your drives, improving your short game and even improve your game with an on course lesson. A fall tune up will also help you to improve your ball striking and your confidence so that you are ready for that winter vacation and the 2018 season.
If you promised to take up the game this year and haven't been able to find the time, the fall just might be your opportunity to finally get out and learn the game of golf.
This weekend is the BMW Championship at Conway Farms in Lake Forest, Illinois. It marks the third leg of the PGA tour playoffs and the quest for the FedEx Cup. Next week is the Tour Championship and the winner will take home the FedEx Cup and the $10 million bonus in prize money!
Next Week: Sharing a Game with Your Friends
Cameron Burechails (Teaching Professional), The Georgian Bay Golf Academy at Meaford Golf Club (705)441-0865, baygolfacademy@bell.net or www.meafordgolf.com.