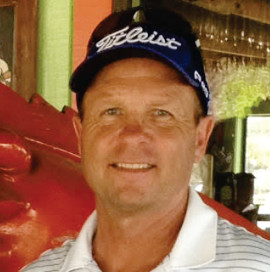 PGA Tour commissioner Jay Monahan recently announced some major changes in the tour schedule for 2019. The changes will create more excitement in the earlier part of the season and give the players a bit more of a break at the end of the calendar year.
The PGA Championship, which has been traditionally played in August, will move to a new time in May. The Players Championship, which has been played at the TPC Sawgrass course in Ponte Vedra Beach, Florida, in May, will be moving to March.
This will mean that every spring, the best players in the world will be healthy, well-rested, and ready to compete in three of the most popular tournaments on the year. March will feature the Players Championship, April the Masters, and May the PGA Championship. This schedule will benefit not only the players on tour, but also the massive TV audiences that have been cooped up inside and are hungry to watch and play golf.
All sports are trying to expand their markets and their viewing audiences and this change will definitely create more interest in golf on the PGA tour.
There will still be the Fall race for the Fed Ex Cup, but golf will not be directly competing with the massive audiences that are watching football, baseball, and hockey every fall across North America.
I for one applaud the proposed changes in the 2019 tour. Just like the seasons in Canada, sports need to have both a beginning and an end. We all have our favorite sports and enjoy the beginning of a season as much as we enjoy the end. It is what generates anticipation and excitement for sports fans.
Injuries are a common element in all of sports. When athletes compete for extended periods of time without rest, injuries occur. What many TV viewers don't realize is that golfers, just like hockey, football, and even baseball players, experience injuries. Most players on tour compete every week with various types of injuries. Many pull out of tournaments that they have planned to play in, simply because they cannot play at 100 percent and do not wish to risk greater injury.
This is common, as most players on tour are only paid when they perform. Unlike other sports where athletes have agents and players unions and receive guaranteed salaries, players on tour do not. The top-ranked players however do have deals with manufacturers and private sponsors that do provide them with some degree of a guaranteed income.
These new changes in the tour schedule will give all players time to rest and recuperate from their injuries. Not only will they play better, but the length of their careers should be extended.
They say that life is 'all about balance'. In 2019 there will be better balance on tour, and everyone including the athletes and their fans will benefit!
Next Week: A Time for Thanks
Cameron Burechails (Teaching Professional), The Georgian Bay Golf Academy at Meaford Golf Club, 705-441-0865, baygolfacademy@bell.net, or www.baygolfacademy.com.