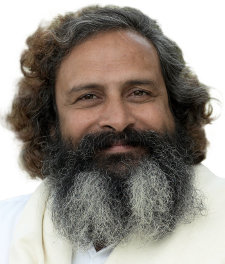 If you've been looking for a way to slow your busy life, a meditation seminar that will be hosted at the Meaford Public Library on September 26, might be just what you need.
A local meditation group, based in Owen Sound, who practice 'Inner Light and Sound' meditation will host the seminar free of charge.  Sara Irby, one of the organizers of the seminar told The Independent, that there are many benefits to meditation.
"I think that once people actually start faithfully meditating in this practice on the inner Light and Sound, they start experiencing their spirit self. They start recognizing a part of themselves that was hidden or asleep, covered up so to say by the mind which works through ego and always has an agenda it wants us to follow whether it is good for us or not. As you keep feeding your spirit self through meditation it grows stronger and wiser and controls the mind in such a way as to allow us to feel more peaceful, secure and better in charge of ourselves," explained Irby.
Irby has applied the principles of this form of meditation, based on the teachings of spiritual teacher Sant Baljit Singh (photo) for three decades.
"I learned this meditation in 1985 from the previous spiritual teacher who left the body in 2005. His successor Sant Baljit Singh carries on the same teachings that includes developing respect, trust and love for all beings. For the past 30 years I have been applying these practices and principles in my life," Irby told The Independent.
While there are numerous benefits to meditation, there can also be challenges, and Irby says that meditation seminars can help with those challenges.
"The main challenge is giving yourself the time needed to sit quietly, not doing anything," explained Irby. "Because we are so used to being active in body and especially mind, this is something very foreign and difficult for most of us. Imagine asking a small child to sit quietly and do nothing? Our mind usually behaves like a small child even though our bodies have grown bigger. Another important challenge is changing our lifestyle to incorporate a greater consciousness about our diet, our every day thoughts, and our belief in ourselves as good human beings. Patience also plays a big role."
Inner Light and Sound meditation is always taught free of charge, and events organized by the local group are also free to attend. It is associated with the Know Thyself as Soul Foundation, a charitable organization dedicated to teaching and encouraging the practice of meditation as taught by Sant Baljit Singh.
The mediation seminar at the Meaford Public Library will take place on Saturday September 26, from 12:30 until 2:30.