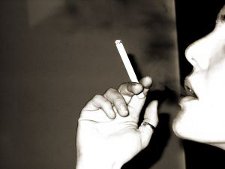 The wouldurather… contest supports young adults in Grey Bruce to better their health and a chance to win $2,500. Young adults between the ages of 18-29 or any post-secondary student at Georgian College can pledge to quit smoking, reduce their smoking, or stay smoke-free as part of the contest hosted by the Grey Bruce Health Unit and Leave The Pack Behind.
Health Canada reports 18 percent of young adults in Ontario are current smokers with more young adults than teens or older adults using tobacco. The wouldurather… contest offers a unique and proven way of encouraging young adults to quit using tobacco. Research shows that about 20 percent of young adults who participate in the wouldurather… contest successfully quit smoking and stay smoke-free. Without the motivation and support of the contest, about 5 percent would do so.
This contest is for young adults who smoke daily or socially. It offers smokers three different ways to change their smoking behavior: they can quit smoking altogether, they can cut their smoking in half, or they can refrain from smoking any time they are socializing and drinking alcohol. All eligible contestants receive motivational emails, support from a buddy and the option of eight weeks of free nicotine replacement therapy patch or gum, while supplies last.
"This challenge is tailored to the young adult audience and is well researched.  There is no guarantee this type of challenge will be around again next year.  The time to make a healthy choice is now," says Jason Cranny, Youth Advisor, with the Grey Bruce Health Unit.
Participants can sign up at www.wouldurather.ca until January 25, 2015. Two $2,500 grand prizes are awarded to two lucky contestants who quit smoking altogether. Contestants who choose to reduce smoking or stay smoke-free can win other prizes including cash, tuition waivers, and gift cards to community and campus retailers.