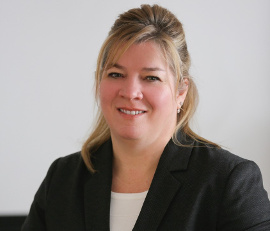 The Meaford Hospital Foundation announced on Tuesday October 3, that they have hired a new executive director.
"We are very pleased to welcome Jen Wright to our Hospital Foundation as our new Executive Director," said Pauline Stanley, Meaford Hospital Foundation's President.
Wright joined the Foundation on October 2, and the Board is thrilled that she will be bringing new ideas and experience, not only in organizing events, but also knowledge in Legacy Giving. Wright has over 15 years of marketing and fundraising experience working for The Canadian Cancer Society for ten years as well as Heart and Stroke Foundation and The MS Society. She was most recently employed by GBHS and its five hospital foundations as their Philanthropy Officer working on building, nurturing and growing a culture of legacy giving, and ensuring that this form of philanthropy becomes integrated into Foundation activities.
Wright holds a Bachelor of Arts degree from The University of Windsor and a Diploma in Applied Arts in Advertising/Marketing and Business from St. Clair College in Windsor.
She has lived in Meaford for 12 years with her husband Jeff and two daughters Emma and Sara. She is very involved in the community volunteering for The Meaford Skating Club and The Scarecrow Invasion and is often seen helping out at community events where needed.
Wright will be working closely with the Foundation board of directors to develop a vision and strategic plan to guide the organization and will act as an advisor to them on all aspects of the organizations activities including fundraising, correspondence, day-to-day operations, policies and procedures, enhancing the Foundation community profile and philanthropic initiatives and services.
"We welcome Jen to her new role as the Executive Director of the Meaford Hospital Foundation and look forward to the new chapter this opens for the Foundation," said the Foundation.