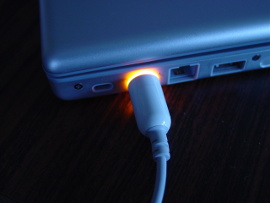 Do you need help with your smartphone, tablet or laptop? The Owen Sound & North Grey Union Public Library (OSNGUPL) is offering a free technology training initiative for adults led by high school volunteers.
Tech Talk at the Owen Sound & North Grey Union Public Library has three upcoming Thursday afternoon sessions: November 16, 30, and December 14, from 4 - 6 p.m.
Adults are able to come into the Library and receive assistance from high school volunteers on a variety of computer applications from computer basics to using social media.
This program, initiated by a member of the Library's Teen Advisory Group, provides cross-generational support that empowers people to feel more comfortable with technology as a part of their lives. Volunteers have now helped over 50 people achieve their technology goals.
If you are interested in taking part in this program, book a time slot with the volunteers. Drop-ins are taken on a first come, first served basis as volunteers are available.
To find out more about this program or to book your spot, email ndanyluk@owensound.library.on.ca or phone 519-376-6623 ext. 0 to speak to the Library's Public Services staff.