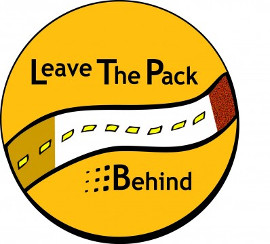 More young adults smoke in Ontario compared to all other age groups, and they overwhelmingly say that they want to quit. The best way to do that is to use evidence-based quit aids and get into a program specifically tailored for young adults.
The Grey Bruce Health Unit is launching "wouldurather". Smokers 18 to 29 years can enter to quit, cut back by half, or commit to stay away from smoking in certain social settings.
Non-smokers and ex-smokers can also enter the contest to commit to continuing their smoke-free lifestyle. Contestants can receive support emails, add a personal support crew, access 8-weeks of free nicotine patch or gum, and get proactive support calls or texts from Smokers Helpline. There are more than $10,000 worth of prizes to be won in the 6-week contest.
"I tried in the past to quit but it never seemed to work." says 2016 winner Teigan Sparks, who worked her way up to quitting "This contest motivated me to get started just 'cause I knew other people were doing the same thing. Once I cut back on my smoking, at least when going out, I liked how I was feeling and decided to quit smoking entirely. Since then I've been smoke-free and I plan on staying that way."
Last year, more than 7,000 young adults in Ontario entered the wouldurather contest. Research shows up to 20% of those who enter the contest will quit smoking compared to the 5-7% success rate when individuals quit on their own.
"This contest helps young adults have greater success at quitting and we really want to give them as many options as possible", says Brooke Tomsett, Youth Advisor with the Grey Bruce Health Unit. "Getting support through a friend or buddy for the contest will also make things easier as you replace old habits and patterns with new ones, especially when handling social settings where tobacco is more available."
Those who entered in prior years are able to enter again. Wouldurather is available to all young adults ages 18-29 who are residents of Ontario. Registration is open at wouldurather.ca until 11:59 p.m., January 28, 2018.