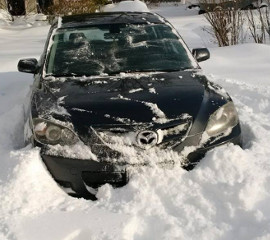 Grey County Ontario Provincial Police (OPP) would like to remind motorists that the Highway Traffic Act states that a vehicle's windows must be clear (HTA Sec. 74).
During the winter months, this means that a vehicle's windows are to be clear of frost, ice and snow. Failing to clear the windows could result in a fine.
Take a few minutes - ensure your vehicle is ready for the road. Also, remember to turn on the vehicle's taillights.
Road safety is everyone's responsibility.
See and be seen! Make sure it's clear before it's in gear!