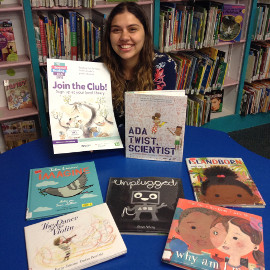 Hey kids! Get your summer read on!
The Meaford Public Library has a ton of great events and programs planned for this summer, beginning in June.
On Saturday, June 16, the Library will launch the TD Summer Reading Program with a fun party. Visit the library to decorate cookies, enjoy a scavenger hunt, and sign up for your summer of reading fun.
When you register, you receive a free reading kit and can begin a true summer reading adventure earning prizes along the way.
Also on Saturday, June 16, the Library presents Art for Teens. At 1 p.m., Heidi will share her secrets for sketching and drawing horses. All supplies are provided for this free art session and no registration is required. Just drop by!
And back by popular demand is the Stuffed Animal Story Time and Sleepover! On Thursday, June 28 at 6 p.m., the library will host this fun event. Come for a special pajama Story Time for you and your Stuffed Animal. We will enjoy stories, songs, and a craft before tucking them in for an overnight visit. Pick up your Stuffed Animal the next day after 2 p.m. and see what adventures they had during their night at the library.
Photo: Meaford Public Library's Shauntel Highfield prepares the TD Summer Reading Program for kids