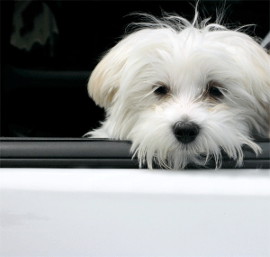 The new year is here, and for dog owners, it's also time to renew your dog licence with the Municipality of Meaford for 2019. If you buy your tags before March 31st, you'll get a 50 oercent discount on your licensing fee.
Dog licences are required for all dogs in the Municipality of Meaford. Municipal Law Enforcement Officers pick up over 50 lost dogs per year, and the licensing program allows the municipality to return your pet home as quickly as possible. Early bird pricing starts at $15/year for your first dog (spayed or neutered), so you can enjoy the peace of mind of knowing you will be contacted if your dog is found.
"Your dog is a member of your family, and when they get lost it causes a lot of worry" said Manager of Municipal Law Enforcement Holly Hynes. "With an up-to-date dog licence we can reunite you with your dog much faster".
With your proof of rabies vaccination, you can get your dog licence online at www.meaford.ca/dogtags, or in person at 21 Trowbridge Street West, open Monday-Friday from 8:30 a.m. to 4:30 p.m. New for 2019, you can also buy a dog licence on Saturdays from 10 a.m. to 5 p.m. at the Meaford Public Library (Cash only).