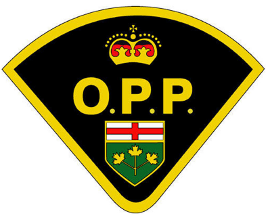 On March 25, at approximately 12:27 a.m., Grey County Ontario Provincial Police (OPP) responded to a report of a single vehicle collision on Sykes St. South in the Municipality of Meaford, resulting in the arrest of an impaired driver from Georgetown.
The driver was operating his vehicle, a 2017 Ford Escape, southbound on Sykes Street. He failed to negotiate a turn onto Marshall Street and, as a result, the vehicle struck a stone retaining wall.
Police attended the scene and found that the driver had been drinking alcohol. He was arrested and taken to the Meaford OPP Detachment for breath tests, which he failed.
61 year-old Gabor Madarasz of Georgetown was charged with care and control of a motor vehicle while impaired by alcohol and care and control of a motor vehicle with a blood alcohol concentration over 80 mgs.
He is scheduled to appear in court in Owen Sound on April 13.