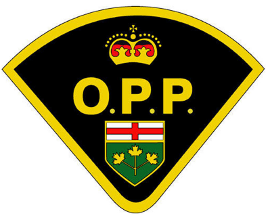 On May 4 Grey County Ontario Provincial Police (OPP) arrested a 26-year-old male, without incident, at his apartment on Hwy. 6 & 10 in the Municipality of Meaford, after the accused had threatened a worker with the Blue Water Youth and Adult Services with a knife.
The victim, a 26-year-old male, had attended the accused's apartment for the purpose of providing the accused with a ride into Owen Sound. The victim was not injured.
Twenty-six-year old Francis Robert Duchene, of the Municipality of Meaford, was charged with assault with a weapon and uttering threats (x2). He was held for bail hearing on May 5 and remains in custody. His next court appearance is set for May 18.