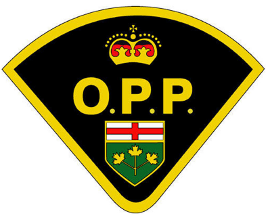 On June 13, 2017 at approximately 7:26 p.m., Grey County Ontario Provincial Police (OPP) investigated a collision between a skateboarder and a pick-up truck in the Municipality of Meaford.
Police say the investigation revealed that a Chevrolet Silverado pick-up truck was northbound on Sykes Street and had made a left turn onto Berry Street. The skateboarder was southbound on the sidewalk on Sykes Street heading towards Berry Street. The skateboarder collided with the rear passenger door of the pick-up truck.
The victim, an 18 year old female from Meaford, was transported to hospital with injuries to her ankle.
There are no charges anticipated against the driver of the pick-up truck.