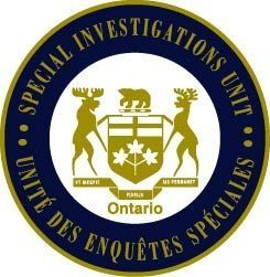 Grey County OPP has contacted Ontario's Special Investigations Unit (SIU) for the second time this week, and for the second time the SIU has invoked its mandate.
Police report that on Wednesday, June 28, 2017 at 6:05 p.m., the Grey County Ontario Provincial Police (OPP) received a request for a well-being check on Victoria Crescent in Meaford.
"A 46-year-old male was transported by ambulance to a local hospital for assessment," said the OPP of the incident. "The OPP has contacted the Province's Special Investigation Unit (SIU) who has invoked its mandate."
Police are providing no further details.
Grey County OPP had also contacted the SIU the day prior after a 26 year old man had been taken to hospital after police had responded to a report of a disturbance across town on Victoria Street in the early morning hours of Tuesday June 27.
Police said that the two incidents are not related.
The SIU conducts investigations into police activity when someone is seriously injured, alleges sexual assault, or has died.
The SIU was formed in 1990 as an independent, arm's length agency composed of civilian investigators whose mandate is to "maintain confidence in Ontario's police services by assuring the public that police actions resulting in serious injury, sexual assault or death are subjected to rigorous, independent investigations," according to the SIU website.