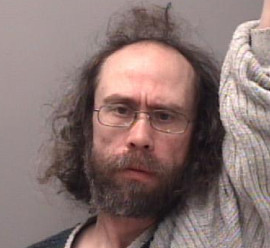 The Grey County Ontario Provincial Police (OPP) Crime Unit is investigating a historical sexual assault. The investigation commenced in October 2016. Through the course of the investigation, it has been determined that between December 1, 2007 and December 31, 2007, alleged sexual related offences against a minor took place at a residence on Sykes Street North in the Municipality of Meaford.
As a result of the ongoing investigation, a warrant has been issued for the arrest of 45-year old David William Benson, of no fixed address. Benson, formerly of Meaford, is charged with sexual assault and invitation to sexual touching - person under the age of fourteen years.
Police believe there may be other victims. Anyone who may have been a victim of sexually related offences with respect to this individual, or anyone having information as to his whereabouts, is asked to contact the Grey County OPP at 1-888-310-1122.
Should you wish to remain anonymous, call Crime Stoppers at 1-800-222-8477 (TIPS) or submit a secure web-tip at www.cstip.ca, where you may be eligible to receive a cash reward of up to $2,000.