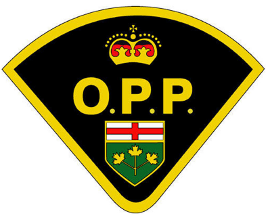 On August 24, at approximately 12:09 a.m., Grey County Ontario Provincial Police (OPP) responded to a single vehicle collision on Pearson Street in the Municipality of Meaford.
The driver of a 2013 Ford Focus, carrying two 19 year-old male passengers, failed to negotiate a sharp curve in the area of Pearson Street and Nelson Street. The vehicle mounted a curb and travelled across the front lawn of an apartment complex. The vehicle narrowly missed a hydro pole and came to rest within inches of the building.
The driver had been drinking alcohol. He was arrested and transported to the Chatsworth OPP Detachment for breath tests which he failed.
Nineteen year-old Liam Connor Dinner of Ottawa was charged with impaired operation of a motor vehicle and for having more than 80 milligrams of alcohol in his blood. He was also charged for being a young driver with a blood alcohol content above zero under the Highway Traffic Act (HTA).
His driver's licence was suspended for 90 days and his vehicle was impounded for seven days.
He is scheduled to appear in court in Owen Sound on September 14.
There were no injuries reported.