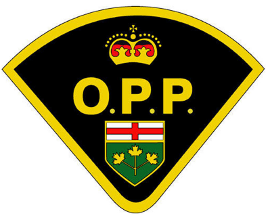 On September 10, 2017 at approximately 8:35 p.m., Grey County Ontario Provincial Police (OPP) received a report of an indecent act that had occurred on Collingwood Street in the Municipality of Meaford.
The victim, a 12-year old girl, was walking on Collingwood Street, in Meaford, when an unknown male driving a small, four door vehicle that was grey or silver in colour, with a darker interior, pulled over and asked her for directions. He then began asking her questions that were personal and sexual in nature. The girl ran home and disclosed what had happened.
The suspect was described as being a Caucasian male in his 50's, heavy set, with brown and grey short hair which laid flat on his head, some grey facial hair on his chin, dark eyebrows and yellowed crooked teeth. Most distinctively, the suspect had one eye that appeared to be lower than the other.
Investigators would like to speak to this individual. Anyone with information which may assist in identifying the vehicle, and or the driver, is asked to contact Grey County OPP at 1-888-310-1122.
Should you wish to remain anonymous, call Crime Stoppers at 1-800-222-8477 (TIPS) or submit a secure web-tip at www.cstip.ca, where you may be eligible to receive a cash reward of up to $2,000.