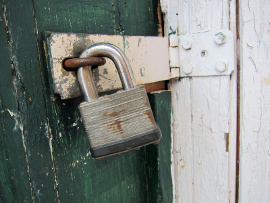 Grey County Ontario Provincial Police (OPP) reminds seasonal property owners to ensure their valuables are removed and the property is properly secured to prevent potential break-ins and thefts.
This reminder comes after two cottages located on Swarthmore Drive in the Municipality of Meaford were broken into sometime between November 9 and November 11.
The culprit(s) removed several bottles of alcohol and a Bell internet hub router. Several larger items had been collected and placed in and around on the property as though to be picked up at a later date.
The OPP encourages property owners to frequently check, or have someone check on their seasonal properties during the 'off-season'.
Consider engraving valuables with an identifier using an engraver or permanent marker to deter criminals from stealing them. It will also make it easier for police to return property to the rightful owner if recovered.
Any suspicious people, vehicle, or activity should be reported to police immediately.
For more information on protecting your property, including the SafeGuard Ontario Property Security Program, visit www.opp.ca.
Anyone with information regarding this theft is asked to call Grey County OPP at 1-888-310-1122. Should you wish to remain anonymous, call Crime Stoppers at 1-800-222-8477 (TIPS) or submit a secure web-tip at www.cstip.ca, where you may be eligible to receive a cash reward of up to $2,000.